This event is sold out
Where: Firestone Scout Reservation
Weekend events kick-off at 4:00 p.m.
Friday and will last until Sunday morning around 9:30 a.m.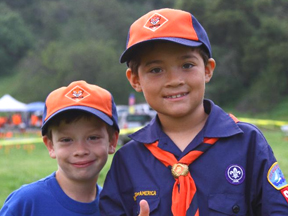 Events will include:
* Rocket Building and Launch
* Sling Shot * BB Guns
* Archery * Ultimate Frisbee
* Moon Bounce * Activity Pins * Belt Loops
Individuals/Units will have to provide their own camping equipment and food or you may choose to purchase the meal option plan provided by our Order of the Arrow everything else will be included. Staff will be available to assist in setting up your campsite. Rockets will be available at March Roundtables or Scout Service Center for early pick-up as part of your Pack program for reservations made before February 11.